Top Five
Epic Moments in One-Punch Man
To begin with, I'd like to note that One-Punch Man is a humorous manga so we won't find there dramatic and full-of-pathos moments based on overpowering the enemy or some emotional outburst. There aren't any examples of "canonical" epic such as Whitebeard's death in One Piece or Jiraiya's death in Naruto. Thus, the epicism can be seen through the prism of the scale of events, humorous moments, or intensity of emotions. Exactly! "Intensity of emotions" is the point to define epic moments in One-Punch Man.
Let's start!
5. Genos and Saitama sparring
Personally, I think it's the first incredibly epic scene where we can feel all Saitama's real strength. In the twinkling of an eye, the author shows Saitama's overwhelming power and at the same time how he gets aggressive.
This is the moment many directors love so much and use in the films – "a split second before"… Your breath has seized up…
Undoubtedly, it's epic!
4. Everybody vs Deep Sea King
To tell the truth, Deep Sea King is the first villain whose power really impresses. Before he got "one-punched", he demonstrates his character and struggles against the strongest heroes. Defeating a great number of enemies, he's just laughing at all the opponents. At this second, some of the readers (probably, including you) could think: "What if Saitama can't overcome him?"
It's interesting that the depiction of the victims (the cyclist, Genos, Puri-Puri-Prisoner, and others) is so vivid that excites the strongest feelings and I'd like nothing better than to punish and humiliate him. Besides, reading the manga, I understood that Deep Sea King is not just one of the commonplace villains. Indeed, I realized that he repelled me and I wanted Saitama to give him a sound thrashing for his overconfidence. It seems that Saitama feels the same way. Finally, he punishes the monster to the full.
3. Saitama vs Meteor
Here we have another tense struggle featuring Genos who is put in for contrast. What I mean is that Saitama always looks cool when compared to Genos. Even though Genos sacrifices himself and saves the lives of innocent people, he usually needs to be saved by the main character showing up at the last minute.
Due to Genos, we understand how difficult the task is and what it takes to cope with it whether it's a monster or a meteor. Genos is always selfless. He always fights to the bitter end while Saitama can easily manage a problem. Moreover, Saitama doesn't care about all the monsters and stuff thinking only about sales or anything else. But not this time. Now he is concentrated. He hates this meteor and wants to destroy it as his enemy. And as Genos's enemy. Such an epic moment!
2. Battle of the mortals
In general, all the massive battles in manga involve incredible creatures. Surprisingly, there are "ordinary" supermen who can't do anything for cities, to say nothing of the whole planet.
Nevertheless, it appears that their combat can be truly epic. The battle between Garou and Metal Bat proves that. Concerning that scene, I had a feeling as if I was reading another manga where a total commitment was a crucial point. The level of emotional tension is so high as long as the opponents are equally matched and any false move can take the life of one of them. A fatal end is close… But suddenly, Metal Bat's sister steps between them and Metal Bat stops the fight. You can feel that emotionally charged atmosphere. That's impressive!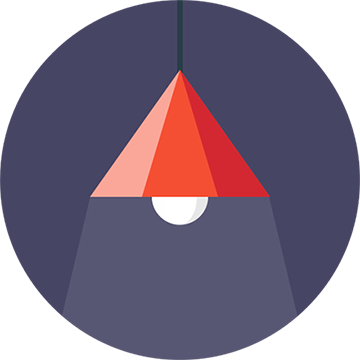 Honorable mentions
Some moments aren't included in the list but are worth mentioning.
Saitama's secret
How did Saitama manage to become so strong? It's one of the funniest epic moments when Saitama is telling a secret of his immeasurable strength.
Saitama vs Garou (ONE's version)
Of course. I couldn't leave behind an epic scene from the original version of One-Punch Man illustrated by ONE. It's a battle between Garou and Saitama, to be more precise, a confrontation of different ideas and points of view. The struggle is of a philosophical nature, what makes it so stirring. In my view, the epic moment is when Saitama crushes Garou with his words that he (Garou) could never defeat him. That's an out-right victory, indeed.
1. Saitama vs Boros
It's plain as a pikestaff, the whole battle between Saitama and Boros is epic. It holds your attention from the beginning to the end. In addition, Saitama admits that Boros is a very strong opponent. I haven't seen anything like that in the whole manga! I bet you'll agree too.
---
That took a while to think about the epic moments and make a list. If you think I missed one or you'd like to tell me your own, put it in the comments section below. I'd love to hear from you!