Best
Anime Backpacks

to store your anime stuff: Amazong Investigations
Even high fashion is moving towards comfort and easy to wear clothes and accessories. Long-legged models, regular tired of exams schoolkids, always sleepy university students, and professors — all carry backpacks and rucksacks. Of course, they are so damn comfortable and fit much stuff for work or studies. While you carry a burden of knowledge for your exams, someone or something's gotta carry your books and notes, and heavy laptops too. Why not make it all easier and more pleasant and carry a backpack that reminds you of your favorite characters that inspire you or at least make you smile. Get yourself an anime backpack!
Anime backpacks are hardly accessories or trendy things you might think, but jeez nerdy culture is on point nowadays. Who cares about fashion anyway, let's buy some cool anime merch with Amazong Investigations!
Comparison Chart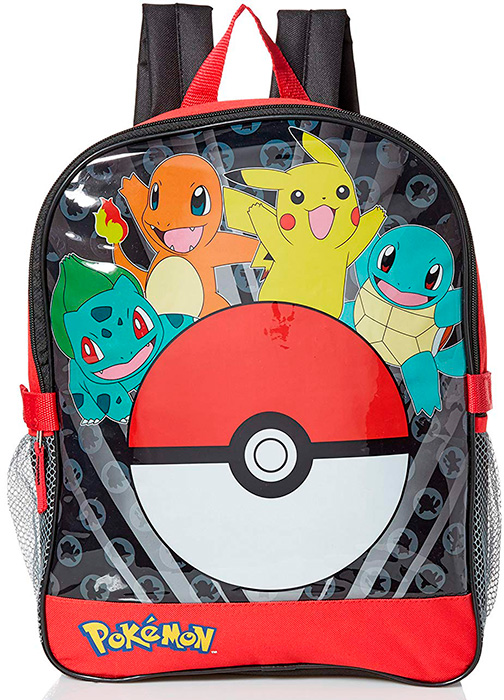 Like always, we want to help you find the best quality stuff for the most reasonable prices on Amazon.com — a shelter of all affordable anime merch there is. They ship worldwide, and the list of merch products is so long, you can imagine something surreal with anime logos on it, and it is probably there. You just need to watch closely and search carefully, for the quality products are rare.
If this is your first Amazong investigations chapter you gotta check some other investigations and learn how we do that here. We check a few examples from Amazon. Read through all the descriptions and examine the pictures attached. Then we compare poor examples with the great ones in terms of price, material, useful features, and cool unique features, and then make up a formula of a perfect anime merch. Today we are going to create an alchemical formula of a perfect anime backpack. So let's get to it already.
Subject #1. Glowing Anime Backpack.
In terms of design, this little guy gets 10 points out of 10. It is space colored with logos on it. And as we already know, logos are the best for being recognizable. The more details there are on a piece of merch, the less recognizable it is. Also, lots of colors and images do not last long. Anime backpacks can scratch and faint in some places, so all images and silhouettes will go ugly very soon. Logos will look cool even if they are vintage looking.
This one is really cool especially during wintertime when it gets really dark sooner than the rest of the year. Safety first! You want drivers and cyclers to see you, especially on winter roads. Also, it will be hella cool during summer nights.
It is made of super high-quality canvas. You shouldn't trust the super high-quality part on whatever description, but canvas is a great material for backpacks. It is rough and durable. Spray it with some cloth shoe treatment for water resistance, and this guy will last you many seasons like a postman, " Neither snow nor rain".
The straps on this one are pretty healthy for your back, like Subject 2, 3, and 4 but still, there is no need to carry backpacks with heavy stuff all day.
Subject #2. Super high-quality anime backpack.
Again, never trust the super high-quality part of a description, but this guy seems pretty tough. It is also available in many designs. There is a Gintama backpack, and Hatsune Miku backpack, along with Naruto logos and stuff. It's a shame that they all come in black and white, but some might find it really cool.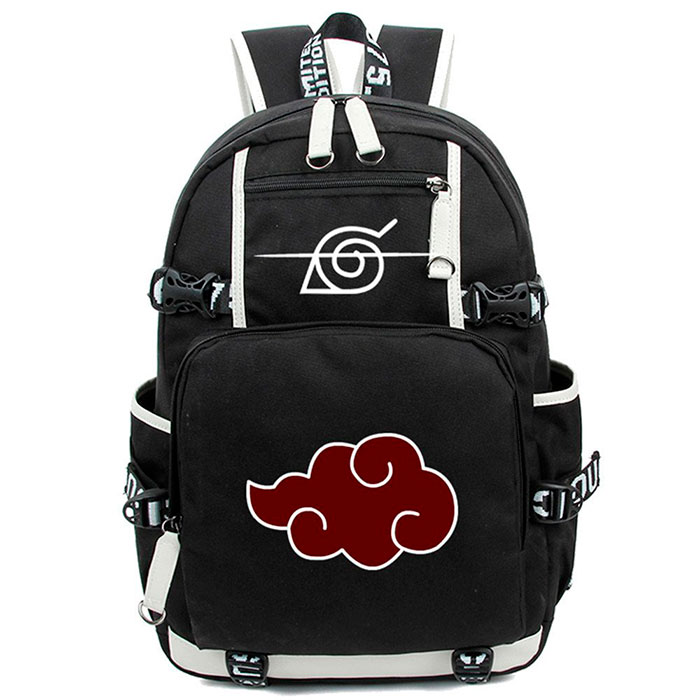 Super high-quality nylon is probably just nylon. Nylon is just a material. It is resistant and tough, but the images only look good on it if they are stitched to it. Printing on nylon is a mug's game. It is sleek and smooth, so only the stitches can hold your logos together. Otherwise, nylon is great. Many hunters use it for sheaths for their knives, so you can trust a nylon backpack your textbooks and laptops. It does not stretch like some canvas backpacks, so you can consider nylon anime merch no problem.
Subject #3. The Cutest Anime Backpack.
Neko anime backpack is the best deal on the market. It has everything you want. Neko images, strong backpack directly from Japan, and for $30 only. Even though we know that logos are the best, there are also patterns that can share the 1st place of best designs. Neko patterns surely can be the best.
This anime backpack is cute, tough, and has a regular set of compartments. Two precious subjects had a similar number of pockets. It surely will fit a regular laptop, since they are getting smaller and smaller. The straps are comfortable and can be regulated to an appropriate length, which is very important for your back health.
Subject #4. A Suspicious Anime Backpack.
Some OppaiHoodie.com team members still play Pokemon Go. It gets regular updates and improvements, so you might want to check it out again if you are not endurant like I am. I am a great fan of Pikachu, so I decided that this backpack deserves some attention. But then I saw something suspicious on the selling image. Can you see what it is like real investigators that you are?
The image on the backpack is blurry on the edges, so you can't see the texture of canvas properly. The image of Pikachu is probably (most certainly) photoshopped onto the backpack. It surely will be with the Pikachu image, but the quality of it is not guaranteed.
It is still a canvas backpack with comfortable compartments that can fit a laptop and a pile of books and notes and still protects your back from pains. The printed images on cloth are really never great. The whole team votes for the stitched-on images, because they are the most durable and colorful. But who said you can't alter the backpack? Stich on it some other images, they are also sold on amazon. Make it unique and correct the seller's mistakes, if you love the piece a lot.
Subject #5. Totoro Anime Backpack!
Actually, this is all you need to know about it to want it really bad! Studio Ghibli merch is the best on the premises and you cannot argue that. This Totoro backpack is canvas with the best buckles which are actually magnet buttons. It has fake leather bottom for better durability and comfortable carrying. The stripes are also comfortable and adjustable. What else do you need?
Yes, we are Studio Ghibli fans club, so what? The backpack is really good and it costs $30. It also does not look nerdy, if you think that this is bad. Please, do not think so, every style is great and everyone can wear what they want.
The anime backpack is pretty roomy, so you can carry all the other anime merch that you can find by using our guides and a laptop and books to study.
This one is not fit for heavy carryings, like pretty much every backpack. So please, stay safe and watch your back. No, really, do not watch anime in a dark room and bending heavily towards the screen. Healthy for your back and eyes!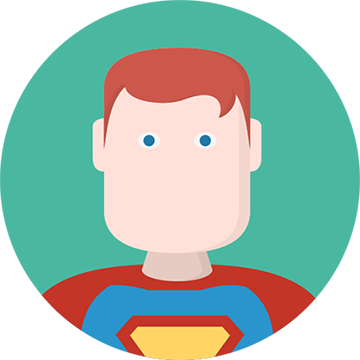 Store your alchemical stuff in a perfect backpack.
If you study alchemy in university, you probably already know a formula for a perfect anime backpack, but some students skip classes or need a recap.
Grab some canvas or super-puper-duper high-quality nylon, + some pockets + quick buckles, zips, and velcro + cool design and stitch-on patches + adjustable straps that are healthy for your spine + a reasonable price + some delivery fees and time = a perfect anime backpack.
Please, try not to skip class, especially if you are a prof. Pay attention and drink lots of water. Bottles afor that you can store in your comfy anime backpacks. We wish you the best marks on your exams and the longest sleep you can get before them.
To sum up.
We will not ask you our formulas on OppaiHoodie.com exams and will never give you assignments, but you make us extremely happy when you regularly come to our Amazong Investigation classes. If you get tired of classes as we do, try to distract yourself by reading our Sexy TOP 10s!
Carry your books and anime merch in cool anime backpacks and stay safe from non-quality products and merch with Amazong Investigations.