TOP 10 Sexiest Male Characters in
Attack on Titan
Attack on Titan is rich in characters, male and female. And, oh boy, is it hard to make up a TOP 10 list with them? Oof! Any occurring complains and disagreements with the list provided below shall be sent in a written form down below in a comments section under valid nicknames and with a lot of emojis and smiley faces or <3s! I mean, if you find other characters hotter than these, please let me know, cause God knows I love this manga and anime series <3. Here is the TOP 10 hottest Attack on Titan guys list, my lusty friends! The article contains spoilers, so please be warned.
10. Boris Feulner
The hottest, but the most modest and so little seen, unfortunately, character is Boris Feulner. Even though he is a minor character, he strikes us with his eternal beauty of a K-pop or J-pop idol. This silver hair screams: "Yaaaaas, I'm especially hot, but I will tease you and barely appear in one chapter or episode. Ba-bye!" At least he is still alive, which is such a precious and rare trait of Attack on Titan charactters. Boris is a sweet sadboy with great sense of humor. Even though his morality and ideals do not really let us fully sympathize with him, he is hella K-pop hot; again, not many Hot Attack of Titan characters can say the same about themselves.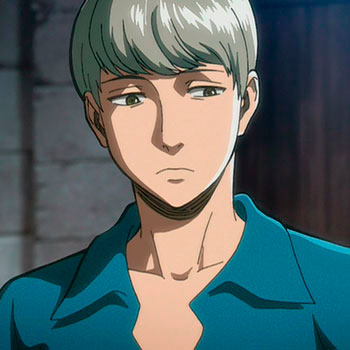 9. Kenny Ackerman
Kenny Ackerman is one of those men, that are really not sexy at the first glance, but when you get to know them better, you know that this bad guy is what you want. Unfortunately, there are actually many such characters in real life, so ladies and gents, be careful; bad guys are called that on purpose. Kenny plays a role of a bad guy who is a leader of a whole bad guys gang, but he is actually very sensitive, when he allows you to know him and his secrets better. Everybody has their skeleton in the closet, it is a matter of character to tame them and live with them. Kenny handles his just fine and in a very bad-sexy-guy manner. Oh, and his hat is on point.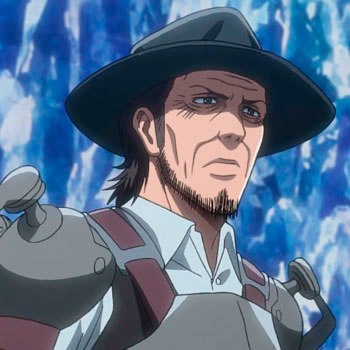 8. Moses Braun
Many hot characters in Attack on Titan just come and go as heroes and brave soldiers, be we have little time to notice them and this is enough! Moses appears for few tiles/moments in a manga/anime, but he manages to impress us. He is blond, well-built, mature, and eager to save the world; what is hotter than that? In this whole list, there is no just brave and handsome soldier, but Moses. Other guys have complex issues and plans for the future in the plot. Moses just is and he is great. He appears for few moments to perform his main duty, which is save the Walls no matter what and sacrifice his life if needed, even thought, it turns out his sacrifice is for nothing.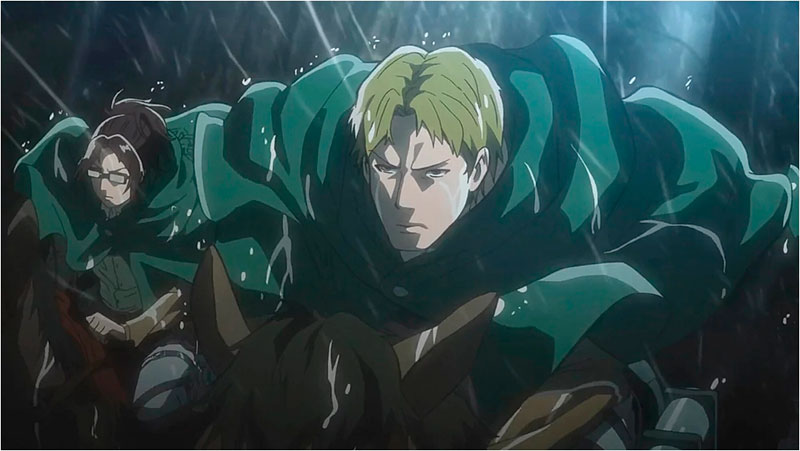 7. Dhalis Zachary
Great men like wine, get better and better with age. Dhalis Zachary is probably inspired by Pierce Brosnan or even earlier James Bonds. Maturity suits him best. Men like him just make ladies wonder, how hot were they when they were young, if in the age of ~60 they are hotty hot hot? The beard, the wrinkles, the glasses, everything is in harmony. Plus, he is a goodie who helps save the walls from immoral nobility. That's our hero!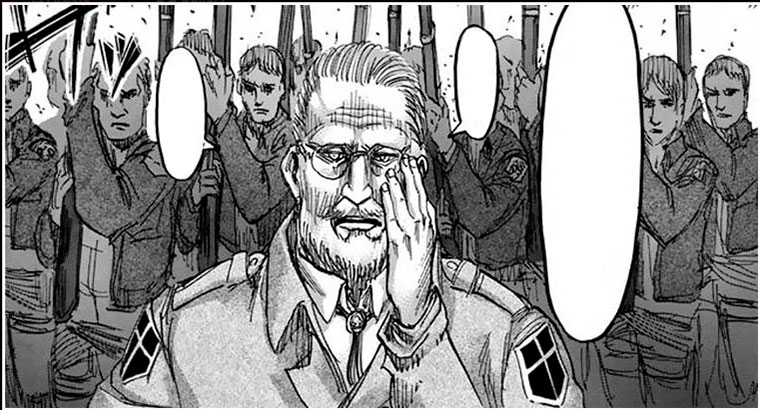 6. Armin Arlert
Armin looks but too young and gentle to get higher on our list, but there are people, who like their men infantile and cute <3. This little smartypants has charming blue eyes and sweet light hair. His cute frowning brows add to his child-looking traits and makes him even cuter. He is also still alive, which makes him more precious than some other Attack on Titan characters. Armin goes through a lot of metamorphosis and changes and gains more and more classical traditional manly traits, but he does not need them, we love him as he is.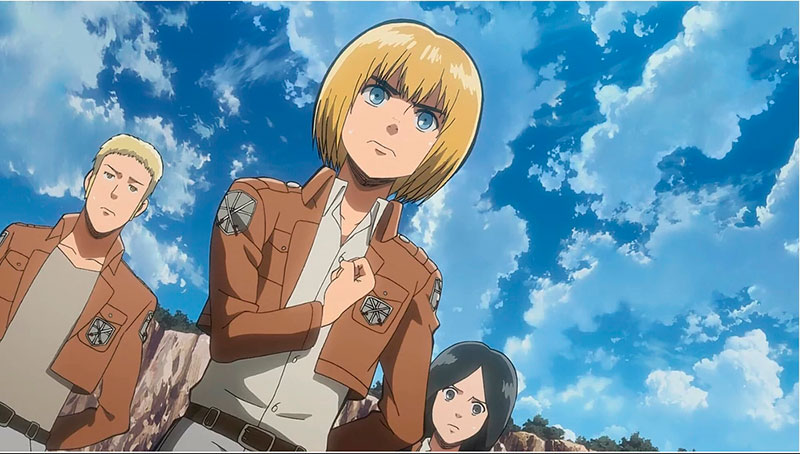 5. Erwin Smith
Erwin Smith is the quintessence of male beauty, mindfullness, wisdom, strength, and sacrifice. Why is he №5? I rarely decide who comes 1st, trust me. I always welcome suggestions in the comments; so please tell me how's Erwin not 1st. Unfortunately, or fortunately, I do not want to freak you guys out, so I leave the 1st place for the one and only, so The Most Beautiful, Hot, Great, Smart, and everything good has now moved to place 5, Erwin Smith. CONGRATULATIONS! The golden mean of our TOP 10 is Erwin, because he is everything finest, but not yet enough great and sexy for all the fans. Also, somewhere here is a lost and forsaken joke about his lost fives.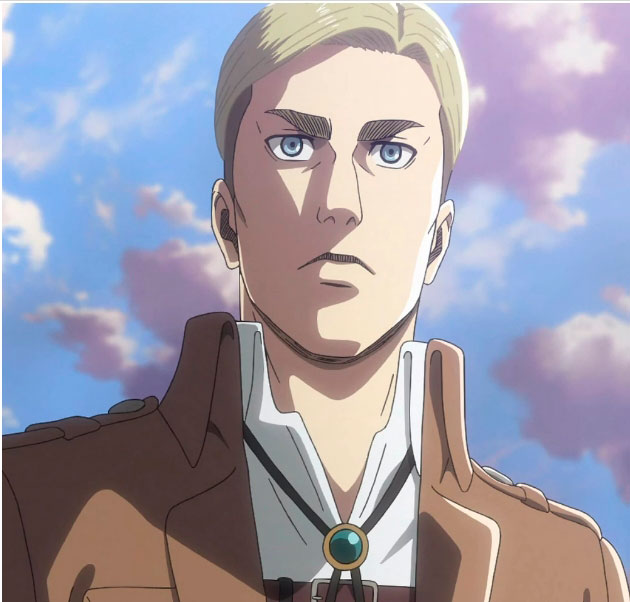 4. Jean Kirstein
Jean is young, healthy, and always learning and changing. His metamorphosis into a hottie hot mature man is even more interesting than Armin's and Eren's. Because of his mistakes and sometimes really weird artistic style of our mangaka, Jean belongs somewhere at the 4th place. Curiosity, eagerness, and trust into humanity moves and inspires Jean, which makes him really hot, not his hair or weird beard, but from other TOP 10 Sexy Characters, we have learned that sexiness is not about looks.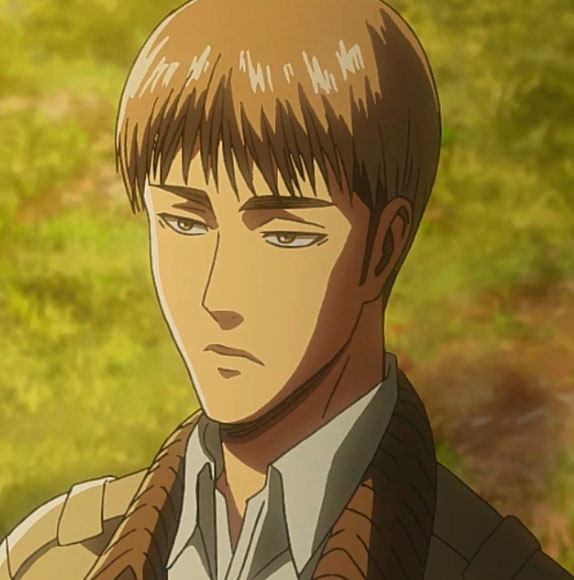 3. Eren Jaeger
Eren gets the bronze prize. Change my mind meme truly belongs here. Eren is not really sexy sexy, especially in the anime series. He is a typical lost and found shoenen guy, who wants to save the world, and only by pure luck stays alive. He gets the bronze prize because in the anime he looks weird and absolutely plain and not sexy, but in a manga he is surprisingly cold-blooded looking with a freezing look and totally hot manbun, but nobody really likes Eren even so. Check out the top voted Attack on Titan Characters, he is not even third, so we are pretty generous here. Manbun does all the job for him in being sexy. Let's move on already.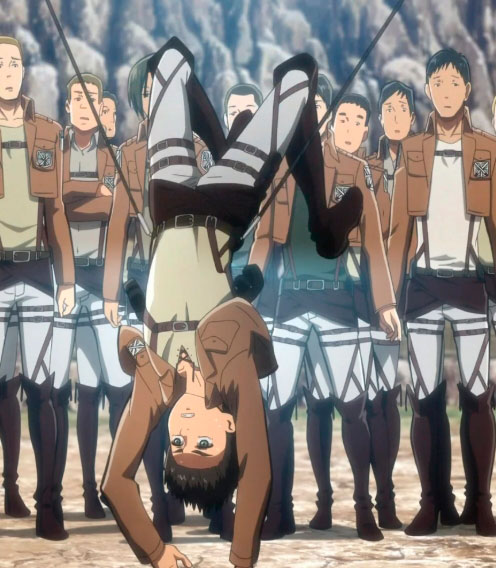 2. Reiner Braun
Here he comes, young, brave, bold, blond, with a large nose and frown brows. The guy who is ready for serious relationships since almost the start of manga/anime, Reiner Braun. The German Sounding name adds to his desirability and manliness. Somehow rough sounding languages create the most poetic and appealing names. There is no point to argue that Reiner is dirty hot, let's move on to out winner. Just kidding, I could talk ours about Reiner. He has many secrets and abilities, which are total spoilers, and we will not discuss them, but trust me, he is a bad guy who everyone wants for some reason. It's just a kind of bad guys in manga, anime, real life; they just find girls who like trouble. Such trouble-making ability brings Reiner to TOP 2 hot Attack on Titan guys.
1. Levi Sexy Guy Ackerman
Oh, why bother, you know who takes this place anyway: you know his stylish hair, mild slim brows, cool eyes and looks that he gives, small lips, and badassness. Who said that short guys are not sexy? They have not read Attack on Titan. Levi Ackerman is the TOP 1 with zero contest. He might contest with real people and celebs, or maybe even mythical figures like Hercules in a contest of sexiness, and he would probably win. Levi's character traits also make him appealing and interesting. The mangaka is a great psychologist and makes his characters believable and thus appealing. Levi Ackerman is probably the most detailed character with the most curious skeletons in the closet, and that's why we love him. Not for his badassness, of course. No way. Maybe a little. <3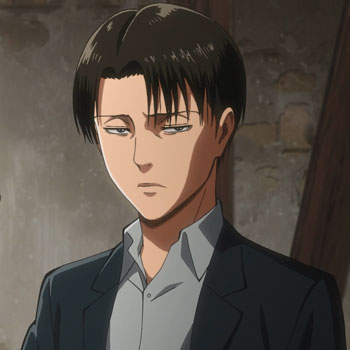 To sum up…
This is a more or less subjective TOP 10 Sexiest Male Characters in Attack on Titan. If you are more interested in the TOP 10 of Hot Attack on Titan ladies, I took care of you, and wrote an article on them, too. I hope you refreshed some memories about the characters we no longer see in the manga/anime, and experienced a bit of sense of nostalgia. If you disagree or want to add someone to the TOP 10, you are totally welcome to do so in the comments. <3